The dictionary defines the word peppy as "Live and high spirited", or something that's marked by lively action. So going by the definition, I guess we all need some amount of peppiness in our lives, don't we? And to put that up as an even more important question, how did we lose the peppiness? And the answer to that lies in our fast paced lives where we don't have time for the little things that give us the real pleasure.
So what can we do to make our lives peppy again? Well, that's pretty simple if you think about it. You just need to take some out and give it to one of the important persons in your life, yourself.
Let's begin with the most basic of all, wake up early. I have been advocating that for quite some time on this blog, and trust me, there's no replacement to that. Try and wake up early one day, freshen up, do some stretching, go out for a walk and take a look at those trees and the chirping birds. Tell me if that doesn't fill you up with energy!
Hit the gym. Seriously, do it. When you run on that treadmill while Nirvana plays in the background or you do crunches while looking at some hot girl is doing her Zumba, what could be peppier than that? Well, jokes apart, exercise, don't be a perv.
Refresh that playlist. Yep, I agree that everybody listens to songs, but refresh your playlist and get rid of the same old songs and put up some new fusion music. That ought to help you break the monotony.
Check the diet. No, I'm not asking you to go on a diet or stop eating, but add some cool juices and fruits to your supper and you have a day filled with energy served right to you.
Reunion!!! Yes, a reunion is what you need. Because in my experience, there's not a single person who can stay quite or show a lack of energy when he meets his old school/college friends. In my case that's the time we have cops chasing us. Just kidding. Or am I?
Dance it out! C'mon, we're being peppy here. Put on your dancing shoes or go barefoot, but hit that floor and dance it out. There's no better feeling than that.
Parties aren't made for Fridays! Although your job might not allow this, but taking a break every now and then isn't bad. So go ahead, taka a day and partayyyy! (Well, not in a lame way like that sentence.)
Bunk. Yes… Be peppier than one can imagine. Everybody bunks college, you bunk your office too. And go backpacking. It will only take a day or two, but the memories are going to stay for the rest of your life.
Get a car that is as peppy as you. Or the one that makes you as peppy as it already is. And do I need to spell it out for you? The name is ZICA!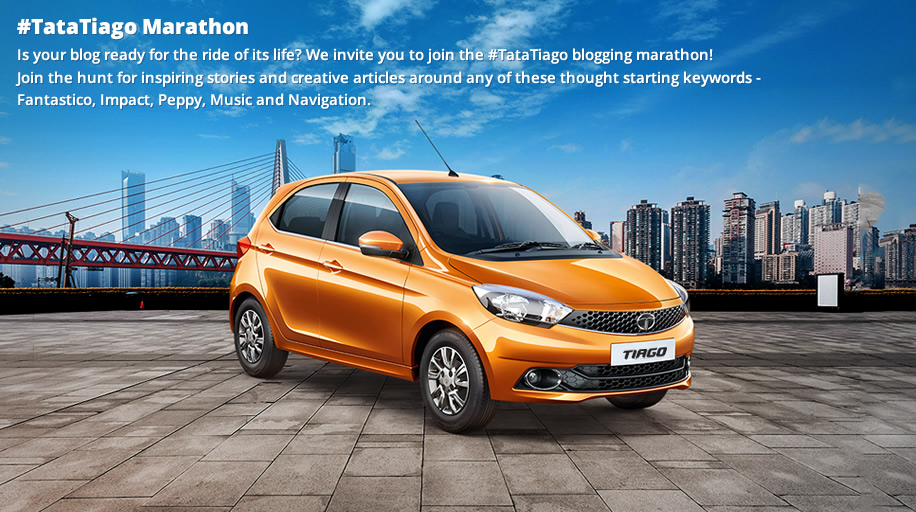 So that's about it. If this post wasn't peppy enough for you, try eating some chilly. 😉
This blog post is inspired by the blogging marathon hosted on IndiBlogger for the launch of the #Fantastico Zica from Tata Motors. You can  apply for a test drive of the hatchback Zica today.